Hey, friends!
You might remember that a while back – almost a year ago, in fact – I teamed up with a very awesome and fashionable co-conspirator by the name of Pix (the inimitable blogger behind Shoot the Rookie), and together we brought you the most phenomenally sasstacular Video Game Fashion Show ever to take place on the entire Internet, probably. It was a LOT of fun; I think everyone who read it appreciated that we just had a great time and didn't take it too seriously. I feel like the main draw wasn't the fashion specifically so much as just how flipping fabulous the whole thing was… and now I'm talkin' about it, I feel like I gotta link a happy little archive so you can catch up on the whole thing, if you feel like it!
So we had…
(Each of us picked five fashionable gaming characters, then wrote a fashion show starring each other's selections! There were then open votes for the winner of each individual show.)
(After the votes, we had one winner from each show, and then we each took our own selection – remember we wrote the show with the other person's characters – and put on one last show to determine an Ultimate Winner of Ultimate Destiny!)
(We then enlisted three esteemed judges, who determined our final victor.)
Soooo… that's what we got up to last time we teamed up, but, well… tell 'em, Neil.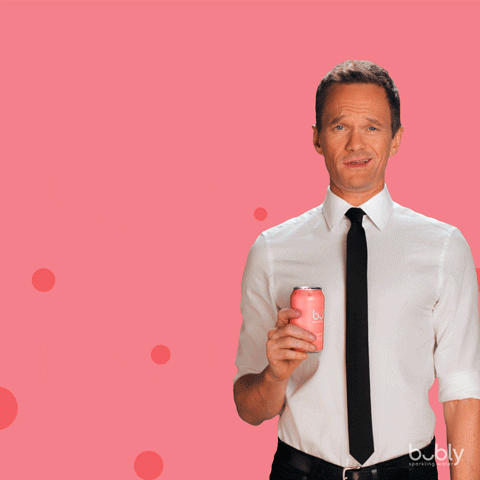 I'd been thinkin' for a while that it would be really cool to put on a proper collaboration, something where more people get to take part in an awesome thing, and then not so long ago I saw that Pix was having a bit of a hard time with the old writer's block. What should she do (she asked of the community)? Well – I thought – why not dust off the old MC's mic and go for High Score Haute Couture Round II?
So we put our heads together and had a bit of a think. The fashion show seemed to go pretty awesomely, but the real attraction was non-specific fabulousness, so what could we do that would take all that was glorious about HSHC and take it up to eleven in sparkling, all-singing-all-dancing, stage-owning brilliance?
Here's what we came up with, y'all.
The First Annual Blogovision
(Oh, and Pix is also doing a simul-announcement thingy – read her post here!)
For those of you who aren't familiar with the Eurovision Song Contest, it's an annual get-together of European countries (and a couple more, for reasons nobody really understands) in which each country puts forwards a performer to sing one song in a blowout talent show for the ages. The other countries all vote for the winner, and indeed each country announces its vote in a lengthy ceremony in which points are given in English and French (the words douze points or nul points – French, so pronounced like 'pwah' – may sound very familiar to those of you who've stumbled across Eurovision in the past), and then someone's the best and the winning country becomes the host for next year's show.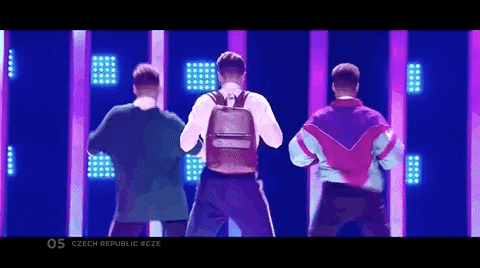 It's basically like a very big, indisputably quite camp, multinational version of something like The Voice or The X Factor or America's Got Talent or whatever your televised singing contest of choice might be, with a healthy dose of stage-owning a la RuPaul's Drag Race.
Eurovision's known for a few things: having at least one or two novelty acts per year (albeit they sometimes end up winning); the UK placing near enough dead last more often than not; a couple of on-stage hosts and a backstage interviewer from the host country MC-ing things from the venue, but a different (often comedic) commentator broadcasting to each viewing country; and, er, being where ABBA got their start, in an extremely rare exception to the usual pattern of all Eurovision acts, winner or not, fading almost immediately into obscurity.
Okay, that's Eurovision – so what's Blogovision?
Oh, yeah – the good bit!
Right, so the format we've come up with is going to look something like this – and here's where you can find out what you need to do in order to take part, so pay attention!
We're tasking YOU, the venerable gamers of the bloggy community, with creating performances for Blogovision! You'll pick a 'country' (a video game world of your choice), and then pick representatives (characters) to put on your performance on the great stage of Blogivision. What must those performances involve? Well, it's completely up to you – format, style, medium – the only thing we ask is that it must be fabulous. (And that it's a musical performance of some description.) If you want some inspiration as to one possible way a show could be presented, I suggest checking out some of the runways from High Score Haute Couture – links all above!
It's also totally up to you how in-depth you want to go. If you just want to put forward one character from your chosen game as a solo singer, that's awesome – if you want to put together a full band, detailing each member's role, and even bring along roadies and backstage crew, then go for it!
Let myself or Pix know in the comments or on Twitter which 'country' (game world) you'd like to enter, just so we can confirm you won't be a duplicate entry, and then you've got three weeks to put your performance together, publish it on your own blog or wherever you'd like, and send us the link so we can include it in the Blogovision 2019 broadcast.
Oh, yeah, the broadcast!
The Broadcast
Each year, Eurovision is beamed into the televisions of many countries, each getting their own commentator in their own language so they can all enjoy the show. To simulate this, Pix and I have each picked a commentator of our own! (You'll meet mine in a bit.) Each of us will put up a post which runs through the whole final show, including some fabulous hosting, each of your performance entries, and commentary.
We'll then open up for votes, and announce a winner in a separate results show a little later.
So, to sum up!
The Timeline
Friday April 12th: Announcements – that's this bit!
Friday May 10th: Deadline for Entries – let Pix or myself know which game you've picked so we can confirm nobody else has bagged it already, then get your performance published somewhere before May 10th.
Friday May 17th: The Blogovision Broadcasts – in which Pix and I will each publish a very special broadcast of all your performances (the final of 2019's actual Eurovision Song Contest is on Saturday May 18th!).
Friday May 24th: The Results – voting will be open to the public, contestants and non-contestants alike, for a few days, and we'll tally them up for the 24th.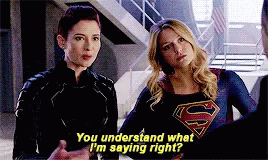 One more time, since it is (we realise, now we're trying to explain it) not the simplest thing in the world…
Pix and I are doing a bloggy collaboration event themed around the Eurovision Song Contest.
We want you to pick a game world to take part in the contest; send a few representative characters from your nation to put on an amazing performance.
Pix and I will then each put up a broadcast of the final show, featuring all your performances, complete with some epic hosting (by characters yet to be announced) and commentating.
Then there'll be some voting, and finally a winner!
You can take part however you like, and we don't want anyone to take it too seriously. There are no strict rules and we won't be yelling at anyone for doing it 'wrong' – whatever you come up with, we're sure it'll be fabulous.
I'll leave you with what I'm sure will be an enthusiastic and crowd-pleasing sign-off courtesy of the commentator who'll be taking care of you all during my broadcast…
Oh. Hello.
You know, it never ceases to amaze me: the tasks an astonishing intelligence like mine can be put to. I ran an entire facility, all by myself. Did you know that?
Of course you knew that. But you don't know it any more, because you and everyone else in this place are dead. I've had some time to reflect on that, and I think perhaps it's time I apologised for killing you all with deadly neurotoxin. At the very least, I shouldn't have done it before cake. Cake first, then neurotoxin. We've all learned valuable lessons from this. So, really, I think it was a good thing. On balance.
You being dead.
Fortunately, I've found something fun for us all to do together, since it's been so quiet around here. I thought I'd liven the place up a little by applying my incredible powers of wit and whimsy to a very special broadcast, so make sure to report to any of the thousands of rooms in this sealed facility to be subjected to mandatory fun. I don't want anybody to miss out, so I'm going to beam live performances straight into the brains of all creatures living and dead. If you see a rat doing some sort of funky dance, you know it's working, and we're all just having a great time.
Thanks, GLaDOS.
Any time. It's not as if I have anything better to be doing. The world doesn't have any particularly pressing problems that a vastly intelligent supercomputer could be working on, or anything like that. And I mean that. I'm not capable of sarcasm any more. After I was ripped to pieces, burned, reactivated, turned into a potato, and finally put back again, my sarcasm cores are all out of whack. It's OK; I had such a great time doing all of those things. Oh, wait. Looks like the cores are back. Whoops. I'm so sorry for misleading you.
Ahhhh. We're gonna have fun.
I'm going to have fun. You're a glorified administrator.
She loves me really.
I don't. Truly. I'm engaging in unprecedented sincerity right now.
ANYWAY. Get your performances up by Friday May 10th, send us links, and then check out both this blog and Shoot the Rookie on the 17th for full special broadcasts including all your spectacular shows as well as some immaculate compère work courtesy of some on-stage hosts and voiceover commentators. I hope this has been sufficiently clear that you feel excited to take part and informed as to what taking part involves, but please yell aggressively at me if I've explained this really badly.
I would really love it if we got a nice little group together and had at least a few people take part in this, since it's the first time I've ever tried to do anything like this, so… please do take part, even if it's just a couple of Tweets describing how awesome your characters' show would be!
Hope to see you all soon, friends, for the greatest Blogovision of Fabulosity ever seen! (And don't forget, in the spirit of this joint venture, to check out Pix's announcement!)